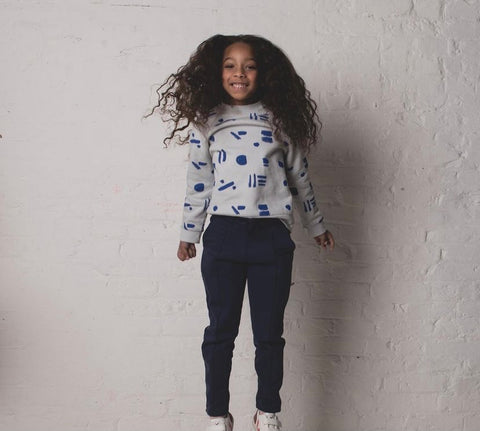 Our Work From Home Jumper Picks | Small Business Clothing
With the return of the miserable weather here in the UK, we thought it was the perfect opportunity to share some of our favourite work from home jumpers.
As the majority of us are now working from home, it is all about the comfort attire (we have been living in gym leggings and jumpers)!
We have combined our love for small businesses with our current favourite work from home comforts and we can't wait to see what you think.
1. Wilder Ones – Oversized Women's Coral Lobster Sweatshirt
You may have seen the Leopard Breton Sweatshirt from Wilder Ones as part of our 1st Birthday Giveaway and therefore we decided to highlight another of their fabulous new jumpers. Combining gorgeous clashing summer colours with cute lobsters and embroidery detail, this is a must have for your summer work from home wardrobe.
2. Cub and Pudding – Line Dots Sweatshirt
Cub and Pudding produce delightful adult and kids wear and their Line Dots Sweatshirt is no exception. Super soft with its organic cotton fabric, add some style to your work from home wardrobe and you can also opt to twin with your little one.
3. Sunday & Soul – Peace Lilac & Neon Pink Scatter Organic Sweatshirt
If you aren't part of the Colourful Soul Crew then you are missing out! We have purchased a couple of gorgeous jumpers from Sunday & Soul and they come with high recommendation. Check out their current collection full of lush sweatshirts, tees and beanies.
4. Seb + Charlie – Adult Eighties Kid Sweatshirt
Well isn't this just a fab 40th birthday gift idea (they also do a Seventies and Nineties version). Check out the cool collection over at the Seb and Charlie Shop, do some reminiscing and grab yourself a work from home delight!
5. Cushy Knit – Isabella Coat
Cushy Knit produce the most gorgeous luxury knitted home furnishings and have recently expanded their fashion range. How fab is their Isabella Coat! Gorgeous quality and something super unique from a wonderful small business.